Days

00

Hours

00

Minutes

00

Seconds

00
---
Standardized Time Conversions
Hereunder time conversion that can be used for SCY – SCM qualifying times.
https://www.swimmingworldmagazine.com/time-conversion
---
The first version the "COVID-19 and Healthcare  Protocol"  of the SUDS Open European  Tri-Games 2021.
The file is downloadable on the website – https://www.eurotrigames2021.eu
Covid-19 & Healthcare Protocols
---
The lst Open European Tri-Games will take place in Ferrara, Italy from 4-10th October 2021.    7 Sports, 8 disciplines.      Sports will include athletics, swimming, artistic, table tennis, futsal, basketball, tennis and judo.
---
Information documents hereunder:
30/03/2021   –   MQS   –   Please note updated dates  –   1 October 2019
30/03/2021    –   Rules   –   Updated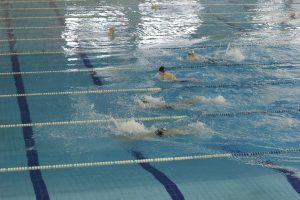 ---
Help us continue to support Down Syndrome Swimmers