How do we say farewell to a person like Dr Geoffrey Smedley?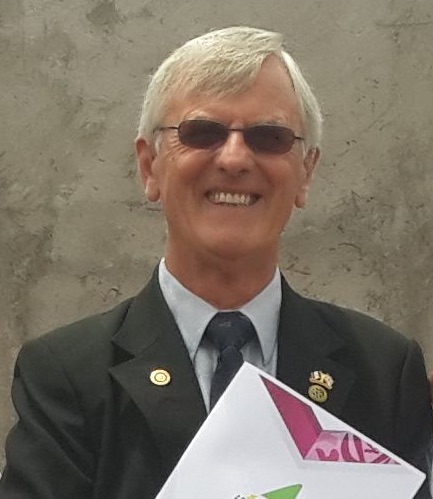 What a shock to hear that Geoff passed away on Thursday (26th March 2020).  Whilst on holiday in Lanzarote (Canary Islands) with his beloved wife, Margaret, he fell ill and sadly tested positive for COVID-19.
Many of our members have already seen all the messages pouring in for him from around the world on social media.
Geoff was an ardent sport-lover and was also an active sportsperson himself. Golf & canoeing/kayaking being his most favourite sports that he spoke about. He so enjoyed mingling with the athletes during our competitions.  All the swimmers knew who Geoff was.   Our championships will not be the same
without him.
He was well known worldwide not only by athletes with Down syndrome but also athletes with other disabilities.  He served on a number of sporting boards, including IPC & INAS(VIRTUS).
Geoff was an outstanding sport administrator. We all learned much from him over the years.  His legacy will always be honoured and remembered. From the inception of DSISO in 2002 he was actively involved.
He never missed a swimming championship organized by DSISO in all those years.
We pray that God will take care of his family at this very difficult time, his wife Margaret, children, grandchildren and great grandchildren that he loved so dearly.
We salute a real gentleman and a person that was loved by so many people around the world.
DSISO EXECUTIVE COMMITTEE
28th March 2020
---
Help us continue to support Down Syndrome Swimmers