2nd Trisome Games – Turkey 2020
October 19, 2020 @ 8:00 am

-

October 26, 2020 @ 5:00 pm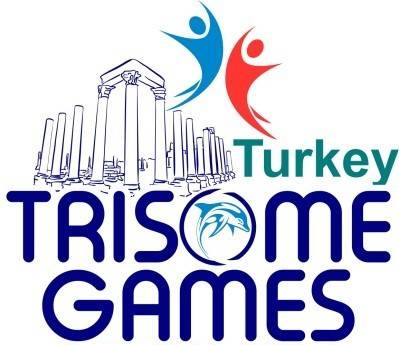 Due to the uncertainty regarding the Coronavirus, it has been decided to cancel the 2020 Trisome Games.   This is now scheduled to take place in 2024.    Announcement letter from TOSSFED :   Approval of Cancellation.
For further information regarding refunds   –    https://www.su-ds.org/ 
---
2nd  TRISOME GAMES, Antalya, Turkey
19th  –  26th  October, 2020.   CANCELLED
The Trisome Games have been postponed due to Coronavirus outbreak around the world.   https://www.dropbox.com/s/ugz8we96u74yvwz/STATEMENT%20OF%20POSTPONE.pdf?dl=0
---
CORONAVIRUS    –   STATEMENT FROM THE ORGANIZERS IN TURKEY.
The Trisome Games will go ahead in Antalya as planned.  Hereunder statement from the organizers.
http://160.119.102.28/~stagingdevza/wp-content/uploads/2020/03/CORONA-STATEMENT.pdf
Turkish Health Minister Fahrettin Koca said thermal cameras installed at Turkish airports would begin screening all arriving passengers.   Previously, Turkey was screening travelers from China, Japan, Taiwan, Thailand, Hong Kong, Singapore, Korea and Malaysia.  Note this says ALL arrivals now.
Dr Geoff Smedley
President.  SUDS
---
Rule Summary for Swimming & Artistic
---
2020 SPORTS ASSEMBLY
Notices for the Sports Assembly have been sent out to countries.  Please note closing date for nomination for President and Motions to be tabled at Sports Assembly.
Covering letter Sports Assembly.pdf
EXTRACT FROM DSISO RULE BOOK – Individual Entries.pdf
Motion Sports Assembly 2020.docx
NOMINATION PAPER FOR THE EXECUTIVE COMMITTEE.docx
PRESIDENT role.pdf
---
---
Information Pack for Trisome Games
---
Events & Minimum Qualifying Standards
---
Site Inspection  –  Antalya, Turkey, November 2019
 Intention to participate form for Trisome Games 2020
Also available on the website: https://www.su-ds.org/events/